Greg Wong & Associates Ltd. (GWA), a Hong Kong based civil and structural engineering company, was established in 1981. Since then, GWA has served both the public and the private sector on a variety of civil and building projects. In particular, it has undertaken building projects which demand specialized engineering skills in:
Deep excavations
Large scale site formations, and
Foundations in difficult ground conditions.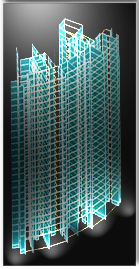 For building developments on slopes or with basements, a complete geotechnical and superstructural design package is offered with simplified technical interfacing and econonmised materials and labour.
GWA is a multi-discipline engineering firm with capabilities and project experiences in the design of highway bridges, tunnels, sewage treatment process, drainage, traffic studies and environmental studies.
For building projects where such infrastructural, civil and environmental engineering services are required, GWA offers a comprehensive package of services in structural and civil engineering without the need for subconsultants.
Even with its growth into a medium / large size firm in a short time, GWA still maintains its emphasis on quality engineering, research & development and program and contract control. In February 1996, GWA was awarded the ISO 9001 certificate, and In 2006, ISO 14001 for environmental management system by the Hong Kong Quality Assurance Agency. Review of engineering design, contractual and program matters are always the direct responsibility of the Quality Assurance Board of the firm. Research and development plays a major role in the application of new methods and technology in the design, construction and environmental management of Company projects. On-going research includes energy efficient building design, use of recycled construction
materials, modular structural framing to facilitate systemized formwork construction and air ventilation assessment for planning of high rise buildings.

The benefits of such extensive research are that we are able to reduce construction costs and time for our clients.
---